Are Celestion Seventy 80 Speakers Really That Bad?
Celestion Seventy 80 speakers are some of the most criticized speakers of all time. This post will discuss the pros and cons of the speakers and why they have received such ridicule.  Are Celestion 70/80 speakers really that bad? This is my full review and experience using and testing a Celestion 70/80 speaker.
Subjectivity of Tone
Sound and "tone" are all personally subjective. I have been fortunate enough to test and own many amplifiers over the years and this is my own synapsis.  A lot of people will say Celestion 70/80 speakers really shine once they are broken in but I am not convinced about their long term tonal changes. If you want to read more about that check out my article on breaking in a guitar speaker (coming soon).
Why they get such a bad Wrap
There are a few reasons why the Celestion 70/80 speakers get such a bad wrap.  One of the major reasons is that you find them in so many low-end amps and cabs. Does this make them a poor choice for a speaker?  Not exactly.
When companies decide to throw a Celestion 70/80 in the back of their single 12″ combo it almost comes off as cheap. A 70/80 is about the most generic choice for a speaker any amplifier company can choose.
Speaker Character
There's nothing about the character of the speaker that screams unique or interesting. Technically, the Celestion 70/80 would be considered an 'English' voiced speaker.  If you are looking for a speaker that will punch through the mix in a single speaker combo this is usually not the best choice.
The Celestion Seventy 80 has less punch and cut compared with a Vintage 30. This was very evident in a test I did between my Marshall 2×12 cabinet and the Joyo Premium 2×12 Cab. The Marshall was loaded with 2 x 70/80 speakers and the Joyo has the Vintage 30 speakers.
Below is a video of this test.  The difference was very apparent.
Is there no hope for the Celestion 70/80?
Thankfully, it's not all doom and gloom.  Celestion 70/80 speakers aren't all bad even though so far this post might suggest that.  One of the strengths of these speakers is they sound pretty good in a 2×12 cabinet in some situations.
One clear situation to avoid using 70/80 speakers is in a Fender amplifier such as a Fender De-Ville 2×12.  These speakers are not great for high headroom clean amps.  I purchased a De-Ville with 2 of these speakers (rebranded ones) and it was the worst live experience I have ever had.  It had no 3D projection or attitude.
Where the Celestion Seventy 80 Speakers Shine
Where these speakers shine is either in a Tweed amplifier that inherently has a pushed mids-frequency or in a Marshall style amp. The 70/80 speakers shine once you get loud and once you have a lot of overdrive or distortion.  In my experience, they seem to work best with a mid-focused amplifier like a Marshall DSL or Artist TweedTone 20R.
Another situation where these speakers work well is in a 2×12 cabinet.  If they are paired with a high gain amplifier they can sound pretty good.  They won't sound great, but pretty good!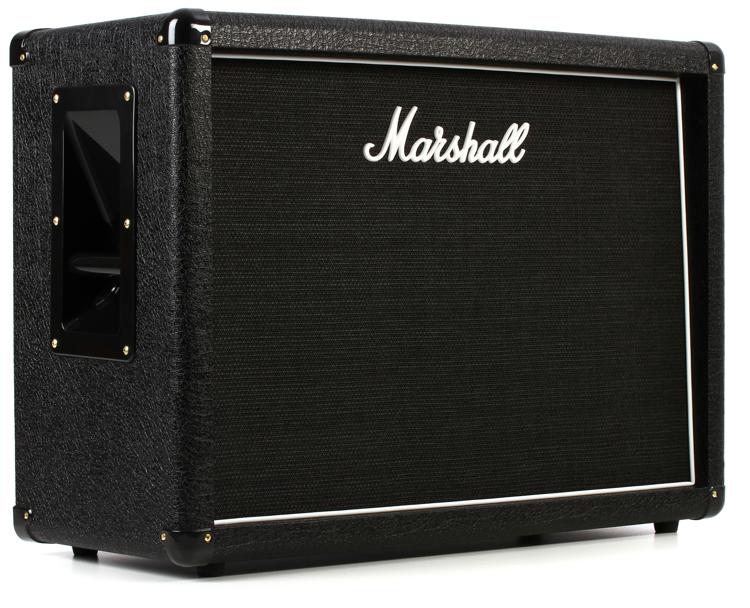 Avoid using these speakers in the following amps:
Fender Amplifiers.  Fender is known for having such a beautiful clean channel tone that is full, rich, and fat.  The Celestion 70/80 will transform it into something far less.  If you are using a higher gain Fender amplifier you might be okay, but I wouldn't risk it.
Yorkville Traynors. In either of the YCV series amplifiers pick any other speaker.  Much like the Fender amplifiers, these need something with a much fatter mids and a nicer top end.  Choose a high-headroom Eminence speaker or even a Vintage 30 or Creamback.
VOX.  In some VOX amplifiers, you might get away with a single 12″ Celestion 70/80 but there are so many better choices. VOX amplifiers are scooped in the mid frequencies and the 70/80 isn't going to help you be heard in a live mix.  I would opt for a Celestion Alnico Blue, Greenback, or an Eminence Wizard.
What do most people prefer over?
Usually, anything! I know this sounds like I am hating on these speakers but it's true. I am not sure why guitar amplifier companies don't put a little more thought into their speaker choices to make amplifiers sound even better.
Most people would happily pay a few extra dollars to get a Celestion Vintage 30 loaded stock over a 70/80.  With so many companies crippling their tonal potential with this speaker they are also shooting themselves in the foot by not choosing something less generic.
Why do so many amplifier companies use Seventy 80 Speakers?
The main reason a lot of guitar amplifier manufacturers choose these speakers is clearly cost. Seventy 80 speakers are one of the most budget-friendly speakers out there and rather than selecting a speaker that makes their amps shine, they choose cheap.  Choosing the correct speaker for an amplifier is an absolute essential.  If I was ever in a position to design my own amplifier I would put a lot of time and effort into picking the correct speaker.
Celestion 70/80 specs Specifications
Size: 12″, 305mm
Power rating: 80 watts RMS
Available: 8Ω or 16Ω
Sensitivity – 98dB
Magnet type: Ceramic
Magnet weight3: 1oz, 0.88kg
Frequency range: 80-5000Hz
Unit weight: 6.8lb, 3.1kg
"One of our best sellers, this 12-inch guitar speaker meets the expanded frequency range often requested by the new generation of amp manufacturers.  The Seventy 80 is detailed and crisply defined, with a tightly controlled low-end and punchy, aggressive upper mid-range. The top-end response is also subtly increased. Used singly, in pairs or quartets – it is capable of reproducing a wide range of sounds and styles whilst adding the undeniable Celestion character to any amp." – Celestion Website
How loud is the Celestion Seventy 80?
As you can see from the specifications, the Celestion 70/80 comes in both 8 and 16 ohms.  This means you can use it with a variety of amplifiers and speaker configurations. The sensitivity of the speaker is 98dB making it pretty loud, but far from the loudest speaker in the world.
A Celestion Vintage 30 is slightly louder coming in at 100 dB. While this 2 dB change doesn't seem like much, every 3 dB is twice as loud. If you are looking for a louder option than 98dB check out my list for
the top 10 loudest guitar speakers
.